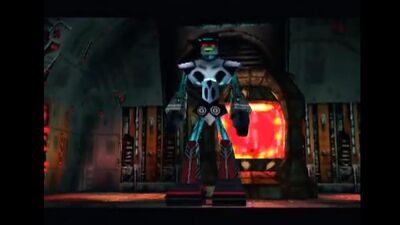 | | |
| --- | --- |
| Hero or Villian | Villian |
| Appears in | Dead River Canyon or Radioshow 0 |
| Exits in | N/A |
| Famous Line | N/A |
Template:Mainonly

Black Bart is the first and easiest boss in the entire game. The best strategy used is go up close to him and shoot him. Another method is to destroy the generator then fire at him from a distance. He is the only boss that drops a item and that is the cowboy hat that will last with you until you die. If you die, you will loose it for the rest of the game.
If you make it up to Underground Recycling Plant Part 2, at the Stealth Bossfight, go into the mirror and you will see Tiny wearing a Sombrero in the mirror instead of a Nano cowboy hat.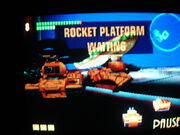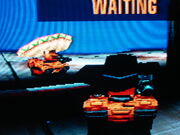 Ad blocker interference detected!
Wikia is a free-to-use site that makes money from advertising. We have a modified experience for viewers using ad blockers

Wikia is not accessible if you've made further modifications. Remove the custom ad blocker rule(s) and the page will load as expected.