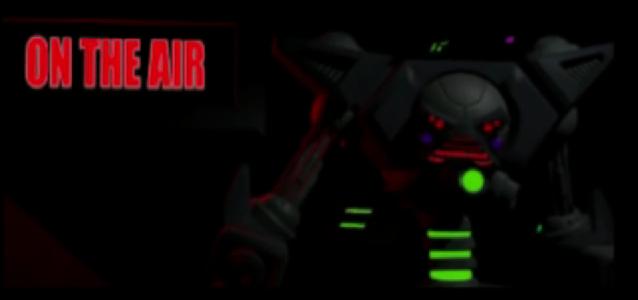 (to the Left side)
Hero or Villian
The Primary Villan
Appears in
cutscenes , radioshows , and in THE MAZE (final level).
Exits in
In THE MAZE , MUTANK's

fully intact head floats off into

outer space after being blown up by TINY TANK
Famous Line
Foward on the ball bearings of fate, Tommorrow belongs to steel! Back to work.
Template:Mainonly

       Mutank is the main antagonist in the video game Tiny Tank: Up Your Arsenal. He is a giant heartless robot that controls the Sentrax army, and plans to destroy the humans. He first started of as the top robot to win the war using robots, but when he shot Tiny Tank (the main character) part of his brain scattered through each robot giving them the power to live without orders. Most of his brain impacted on Mutank making him the leader of the SenTrax army. In the game you will hear him talking in a radio show with other robots where he talks about human extinction and how he should destroy Tiny Tank.