Lyrics for the Song: "Tiny Boy"
Here I roll, to meeeet the enemy

Snug in my armor... to battle... once mooore...

Loooock and load... Lets puut a end to it...

Poooor little warrior is wearyyy..

The cityyy is rubble...

Theres fire in the skyyyyy...

Always theres trouble... I never ask whyyyy...

Fowarrd to battle... to win or to diiieee..

I'm cute -- but you will learn to fearrrr me...

Overr oceans of blood... and the five stars of war...

a white dove of peace flies in search of the shore...'

Each bullet fired only leads to one moooorre...

I warned them... but no one would heeaaarrr meeee...

I warned them... but no one could heeeaaaarrr meeeee....

Song: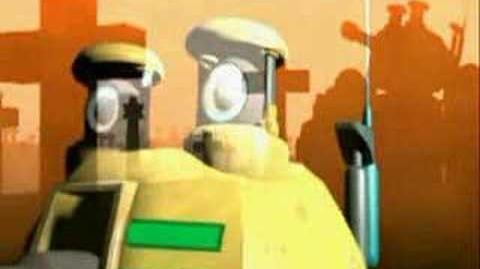 Ad blocker interference detected!
Wikia is a free-to-use site that makes money from advertising. We have a modified experience for viewers using ad blockers

Wikia is not accessible if you've made further modifications. Remove the custom ad blocker rule(s) and the page will load as expected.